Welcome
Welcome to the online home of art of dance & fitness
Based in Bognor Regis, West Sussex, we teach children aged 3-18 all forms of dance, Ballet Modern , Tap, Jazz, Contemporary, Singing and Drama in a friendly and supportive environment.
We also hold dance classes for adults in Ballet, Jazz, Tap and.
Our classes help young people gain confidence stretch themselves and develop essential life skills while learning how to act,dance and sing. Whether you want to boost your child's confidence,give them a creative outlet where they will make new friends and have fun or help them to take their first steps towards a career in the theatre,we can help.
AND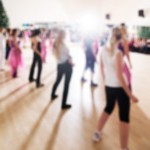 We offer adult classes in; Hi & low aerobics, Body conditioning, Pilates, Zumba,Yoga and singing.(adult choir)
We hold various classes every day of the week in term time and holidays, please see our Adult timetable and Children's timetable here for more details.
We would love to hear from you, so please do get in touch either by phone or the form provided.
Hope to see you soon.
Lisa & Tracey
Latest News

Senior show performances are on 14th,15th July and two shows on 16th July. Tickets will be available from the Alexandra Theatre tel no.01243 861010 or […]

It's your time to shine this summer with our Shinetime Summer School based on the Musical Aladdin! Tuesday 23rd – Saturday 27th August 2016 10:00am […]
See our Newsletter
See our Newsletter for much more important information about events, special notices and news.